Going into this past 2010-2020 decade, there hadn't been too much noise surrounding the football being played in the city of Ottawa but now the amount of publicity for it is over the top. The sport is continuously growing in the city and so is the talent. You now see Ottawa natives all over the game of football, at the pro and university level and one player that you will be hearing a lot of in the future is Sacred Heart commit Josh Baka. Baka, a 6-foot-1, 185 pound defensive back announced his commitment to Sacred Heart University in early November of last year and can easily be mentioned in conversation on who the best dbs are in his age group from Ottawa.
With that being said, why is Josh Baka in these talks and what makes him so special?
Well to start off, he knows the game. Baka has been around the game of football since he was young, playing for the North Gloucester Giants in NCAFA in the year 2011 he was just starting to play though not taking a single year off since he's learnt a lot. As a defensive back, there are several different jobs that could be assigned to you on the field and with all of Josh Baka's time around the game it's shown that he can take on those assignments. Whether it's playing man, zone, being a spy in the backfield, blitzing, playing in the slot or even deep at safety you can count on him, a good friend and now Robert Morris signee Shakespeare Louis had even commented, "He's very versatile and has proved he can play across the board."
Playing across the board is exactly what coaches at the next level love to see and just seeing what Baka has done in the past just gives more reason to why he is going to be a stud at Robert Morris. Through his time in NCAFA with the Giants he was such an asset to all of the teams he played on that he won an award in 3 of the 5 seasons he played with the team. Winning one defensive MVP award as well as two overall MVP awards. Although he was just young at the time, the early success only helped him as he got older. Starting to play more competitively and with talent around the province he played for the OPFL's Ottawa Sooners in 2017, the Ottawa Raftsmen in 2018 and then from all of his hard work from off-season trainings with Victor Tedondo from Gridiron Academy and going to several showcases and camps he was awarded the opportunity to play across the border.
In 2019 he played his first season with St Thomas More in Oakdale, Connecticut. On the year he was able to make his presence felt alongside other Ottawa star and now UCLA linebacker Kenny Mestidor, being voted in as a top 10 player in Connecticut, being just 1 of 2 defensive backs on the list. The season spent in the states only showed more of what he could do as a player, and showed that he could play with players at a high level with some of his opponents going to the division one stage as well.
As a football player that wants to play at a high level you have to be talked about and for Josh Baka being in the states and proving that he could play past NCAFA or OPFL gave him more reason to be talked about. Of course having the nod on the top 10 list in Connecticut helped him out a lot but the successful 7 and 1 season in 2019 also helped him land a spot on the CFC 100 list in Canada, and then of course in the states getting looks from Sports Illustrated All-American, Rivals, 247-Sports and even the University of Michigan with "thewolverine.com".
All of the articles and the profiles posted on well known sites about Josh had given him not only hope but more of a concrete look into his future. He was approached by more opportunities because of the recognition he had gotten and as in "opportunities" I mean offers. During his recruiting period he was offered scholarships from Indiana, Syracuse Buffalo, The University of Massachusetts, Monmouth, Albany and Wagner though he ended up committing to Sacred Heart University in November of last year. The University seemed to have been the best fit for Baka, and if you take just the quickest look you'd know that they're getting a big time player out of him and he will be able to make big time plays in their defensive backfield.
He's proved himself a lot over the last while. From playing his heart out here in Ottawa playing with the North Gloucester Giants and Ottawa Raftsmen as well as in the states with St Thomas More, though to top it off he has gotten some praise from the media, former teammates, division one athletes and coaches. To start off, last year 247-Sports covered what he'd done at "The Best Of The Midwest" combine, quoting, "2021 cornerback Joshua Baka was a smooth defensive back that blanketed receivers downfield."
Ironically, coaching Baka at the 2020 Best Of Midwest Combine was well known Ottawa coach Jean Sorphia Guillaume who says, "You could tell he is physical with the receiver, and at the combine the receivers actually were avoiding to go against him. He does have to work on a few things but other than that he could have won MVP of the showcase."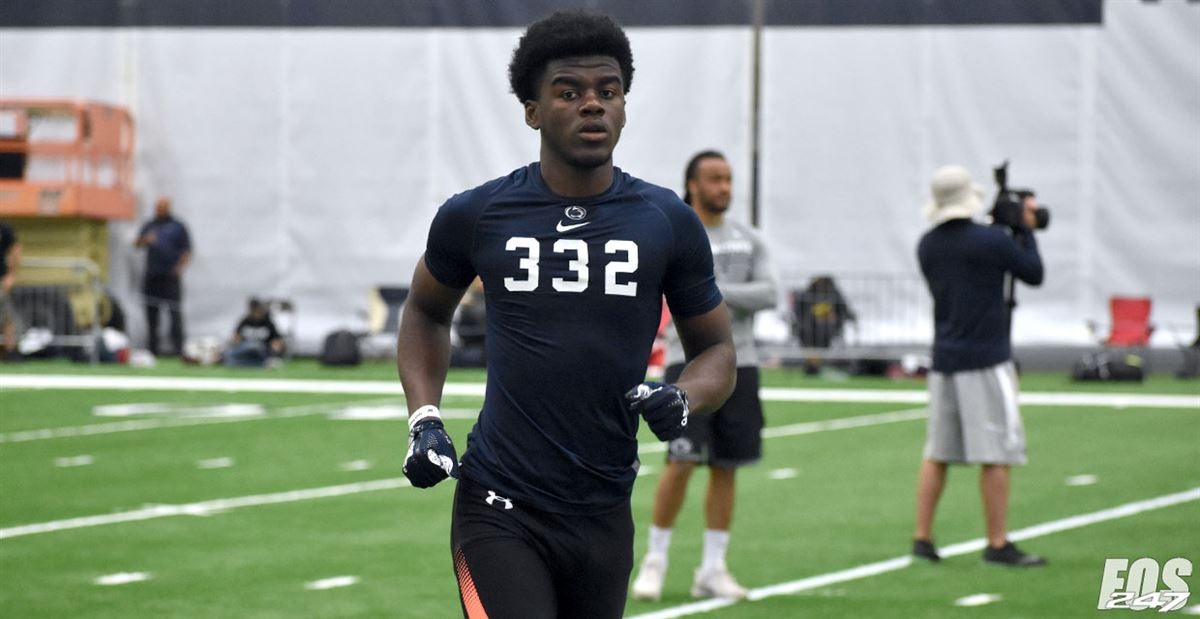 As coach Jean Guillaume had continued and talked more about what he sees in Josh Baka as a player on film and through personal experience he had commented, "Josh is a very good defensive back. You can tell on film that he is able to do a lot for a defense. He can go out and play out wide at cornerback as well as go into the two safety positions at free safety and strong safety, though wherever he does play he is always the same player. One that can go into coverage, man or zone and attack the run. All of that is anything you would ask out of a db, to have a complete player and to top it all of you are able to see just how physical he can be and helpful he can be on a defense."