Just as the Ottawa Redblacks begin their practices for Saturday night's game in Edmonton the front office has made some moves. On Monday morning the Redblacks' announced the signings of American receivers Charone Peake and Davon Grayson as well as Canadian offensive lineman Jaylan Guthrie. These signings were made following the releases of both Jerminic Smith at wide receiver and Brandin Dandridge at defensive back. The three players signed were made available to the Redblacks just recently following their training camps with other teams.
Peake, a 28 year old receiver who stands at 6-foot-2, 209 pounds has been signed to Ottawa's active roster following a training camp spent with the Saskatchewan Roughriders. The Clemson product caught 99 passes for 1,172 yards and 10 touchdowns in the ACC, catching passes from Deshaun Watson prior to getting drafted by the New York Jets in the 7th round of the 2016 NFL Draft. He then played 31 games in green and white, catching 22 passes for 214 yards over the 3 seasons there. At receiver, Peake will be added to the core already in place with R.J Harris, Jordan Smallwood, Ryan Davis, Daniel Petermann, Anthony Coombs, Nate Behar, DeVonte Dedmon, Marco Dubois and now Davon Grayson who was signed to the practice squad which already has Michael Klukas, Rafael Araujo Lopes and Guillermo Villalobos on it at the position.
Davon Grayson, like Peake was just released following a training camp on the west coast with the Winnipeg Blue Bombers. At 6-foot-2, 190 pounds the East Carolina product has 37 collegiate football games under his belt, along with some NFL pre-season games, and games in both the XFL and The Spring League. He comes to the Redblacks under their practice squad to start out.
Also added Monday morning was Canadian offensive lineman Jaylan Guthrie of Guelph University. Guthrie spent the 2019 CFL season with the Calgary Stampeders and will be added to the Redblacks' assortment of Canadian and American offensive linemen which Bob Wylie is coaching up this CFL season.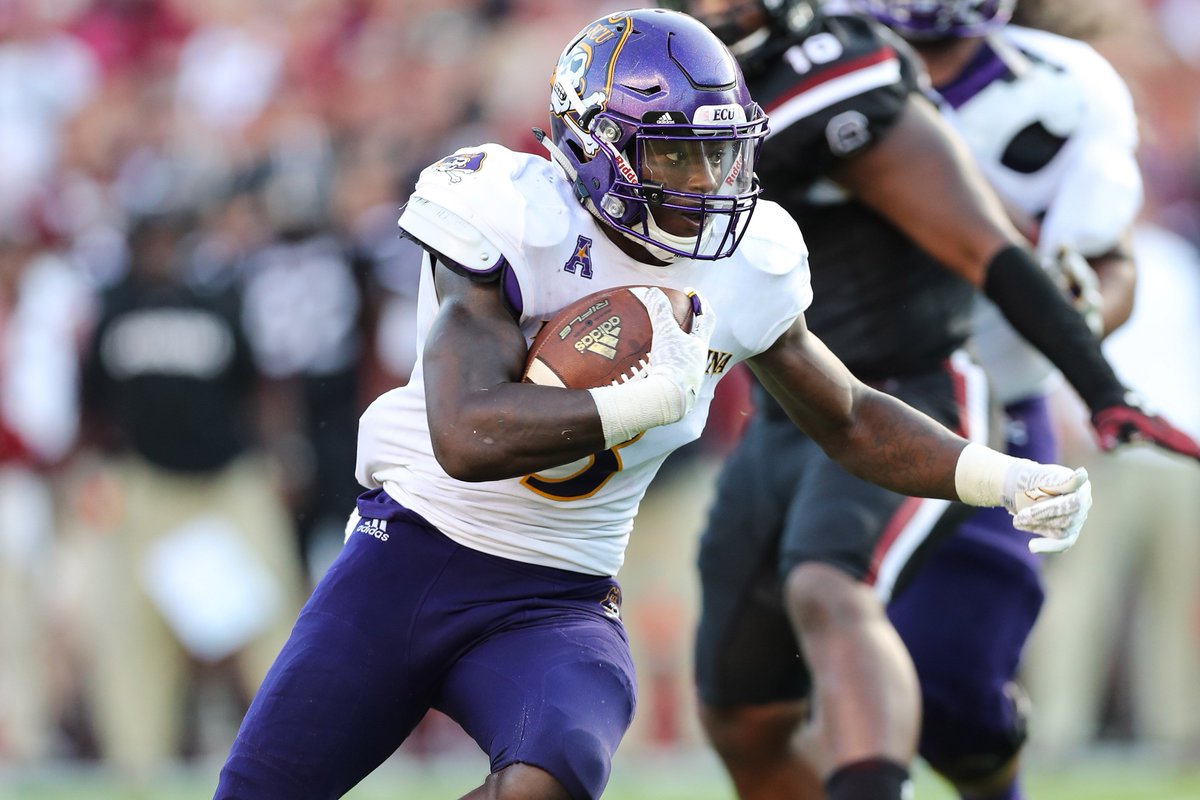 The Ottawa Redblacks will kickoff their 2021 CFL season on the road this Saturday against the Edmonton Elks for a 10:00 PM eastern daylight time kick-off. TSN will be airing the game live following the first game of the first 2021 double header which will be Toronto at Calgary at 7:00.