For the most part of CFL players, when they hit the field in August it will mark close to 20 months since they were on the field last for a CFL game. Due to the spread of the coronavirus and the world-wide pandemic that we've been faced with, there was no 2020 CFL season but for two time CFL Eastern All-Star Jonathan Rose that was just one of two seasons that he's missed, making the CFL's 2021 comeback season even more exciting. In his CFL career, he has played the majority of his team's games when he was with the Ottawa Redblacks, missing just 4 games in his first 3 seasons in the league although after suffering a neck injury in a July 5th game in 2019 vs the Winnipeg Blue Bombers at TD Place and the on-going COVID-19 pandemic Rose will have been sidelined for 25 months come August 7th when he plays again with the Elks. 25 months may seem like a long time, and it is but it is much better than not playing ever again like he was told to when he first suffered his injuries in 2019, "I was told a couple times that I probably shouldn't (play again) but I didn't let that get to my head. A lot of people do meditations or yoga to put themselves in a good place mentally, football is my yoga and I need it just as much as those people need their meditations and yoga."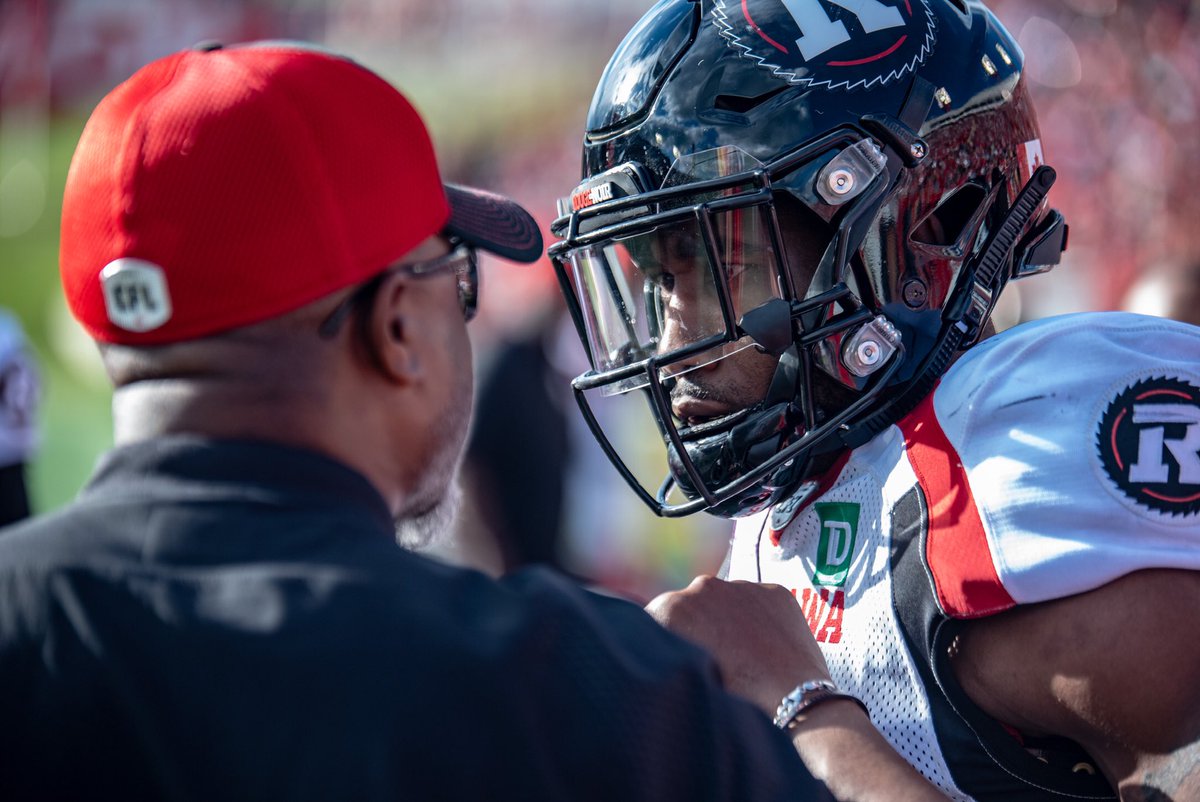 Having his mind set on playing football again, Jonathan Rose stayed around the game of football. Even though he couldn't play for the team, he spent the remainder of the 2019 CFL season with the Ottawa Redblacks, installing a powerful energy into the locker room. When talking about the season he spent on the sidelines he said, "it wasn't fun. It was my first major injury where I had to sit out a full season, but for me I felt like it was good to stay around my teammates and give the team the energy they needed during games." For Rose and the Redblacks, it was a good situation for both sides, he was able to keep his mind set on football and in a 3-15 season the Ottawa Redblacks needed all of the energy they could get on the sidelines for the rest of the season. For the rest of the season as well, while being on the sidelines and being around the team Jonathan Rose was starting his rehabilitation, doing everything he had to to be able to play football again, starting off by having neck surgery in late January in 2020. "After I had surgery, I had a neck brace so I couldn't do any workouts or anything, but as soon as it was off in March I was working consistently to be healthy enough to play again because that was the goal."
In early March, Rose's neck brace was taken off and he was then able to work on getting strong enough to play again, though unlike a usual injury rehab he was forced to do it on his own at home. During the exact time period in which he had his neck brace taken off, a world-wide pandemic had started and due to the coronavirus gyms were closed, hospitals and doctors offices were emergency only, team facilities were closed as well as the majority of stores and public areas. This affected his rehab, but at the same time helped his rehab. Along with the closures and cancellations, the CFL was forced to shut down their 2020 season which while still being stuck at home for his rehab gave Jonathan Rose more time to get himself ready to play football again and also life after football. "It was a blessing in disguise." Rose said, "Having the CFL season cancelled in 2020 I didn't have to worry whether I'd miss another season or not so it gave me more time to workout and get ready to play in 2021." He then continued to talk about what he ended up doing throughout the lockdown, "I tried to stay as busy as possible during the time I had. In June when I was officially cleared to play football again I continued to do small workouts and build my strength up but I also explored opportunities for what I'll do after football. Being hurt and being told that I might never play again gave me a reason to do stuff to prep for my life after football."
As for his life after football, Jonathan Rose wants to explore his chances at becoming a guidance counselor and thanks to this quarantine he was able to learn more about the job and finish his degree at the University of Nebraska where he had his football scholarship when he played there. He said in an interview with Jordan Zlomislic of JZ Media, "I want to be a guidance counsellor of some sort later on when I'm done with my football career. It's always been something I've been interested in, just to be able to help the younger generation and thanks to a few teachers in Ottawa, I was able to meet with a few classes and talk to them." For the most part when you hear of professional athletes talking to a class or a group in general it would be about sports but for Rose it was different, he explained, "It was the first time I talked to a group and was focused on talking about life and not just sports. For me it was a great experience to be able to do that, and to be able to do something where I can see more of what I might do in a job in the future and I was also able to finish my degree which is going to help in the future too and I'm excited about that." Of course finishing his degree and focusing on his life after football was something Rose had higher up on his priorities list, and just recently we were taught as football fans that the players aren't the only ones working during the pandemic. In the CFL, since the league shut down in August and after the free agent list came out in November, teams have been actively working on building their rosters for the 2021 season and among the teams doing exactly that is the Edmonton Elks.
Edmonton, recently has been in the headlines for changing their name to the Elks, moving on from the previous name "Eskimos" but have also been in headlines for signing a number of key free agents, continuing to improve for the 2021 CFL season like how they've signed Jonathan Rose. The contract between the two is a huge headline for the CFL. Rose, a two time CFL Eastern All star, Redblacks' 2016 rookie of the year and Grey Cup Champion is without a doubt one of the best cornerbacks in the CFL right now and there is no arguing that the Edmonton Football Team won big with this signing. "I'm very excited." said Jonathan Rose, "Its been a longtime for everyone in the CFL since we played but adding that injury to it for me its been even longer and I speak for all of the CFL players when I say this, we're going to be like kids in a candy store when we get on that field in August."
With that being said, its clear that Jonathan Rose and his teammates will be excited for when CFL football returns and now with his new contract Rose has, "one less thing to worry about" he says. In June of 2020 when he was cleared to play football again he was officially released by the Ottawa Redblacks, making him a free agent and he hadn't heard from the Redblacks' front office to bring him back, giving him the go ahead to talk to new teams. Out of all of the teams in the CFL that he was talking to the Edmonton Football Team is the team he feels the most "comfortable" with, he said himself, "the team has a lot of familiar faces. Even though its a new team, new colors and a whole new city for me it isn't all that different. They have Brock at GM who helped bring me in the CFL in the first place and then on the coaching staff they have Thorpe who coached me in 18' and 19', not even talking about the players you can call it the 'Redblacks 2.0' with Trevor (Harris), Greg (Ellingson), Sir V(intent Rogers) and everyone else there."
In football, and in all professions it often comes down to who you know. For this case, with Jonathan Rose becoming a free agent and all of the familiarity he has in Edmonton it did come down to just that, but it also came down to the talent as well. Rose isn't just some average player that the Edmonton Football Team wants to have around because they 'know' him, they brought him in to win. Rose, in 4 seasons in the CFL has played in 53 career games, tallying up 166 total tackles while forcing 15 turnovers, scoring two touchdowns as well as getting one quarterback sack. The numbers speak for themselves and show exactly what kind of player he is and he wants to make sure that people know that Jonathan Rose can still play in the CFL, even after not playing for over two years. He commented, "Edmonton has had a lot of success, and we can have some more success. I'm there to be the best player that I can be and to give them the best chance to get their 15th Grey Cup Championship." Not only is he looking at winning but also creating opportunity, "The franchise has a good history of bringing guys to the NFL and as much as it may seem like a closed opportunity I still want to get a shot at it and being in Edmonton gives me the best chance to make that a possibility."
To start off what we hope will be a good CFL season in 2021, Jonathan Rose is in Edmonton ready to play football after 25 months without it. He will be facing off against his old team, the Ottawa Redblacks tonight at 10:00 eastern time at Commonwealth Stadium in Edmonton, but its a weird feeling for Rose for two reasons. He was told he would never play football again, but now he is here. "Is this real life?" he questions, "Am I really going to go back on the field and play football after I was told it was taken away from me for life? I've been a football guy my whole life. I have built a name for myself and created my platform through the game of football so to get back on the field after 25 months is surreal."
Also a weird feeling is the fact that he has to play his first game against the Ottawa Redblacks, a team that he played four seasons with and created a unforgettable bond with. He says, "I love that I'm playing again but I hate that it has to start against my old team. Its not that I'm not competitive and I don't want to beat them, its just that I've put so much into that organization and now I have to go against them. It's going to be tough to face that reality but I'm ready to hit the field again."
Rose has already received the Joey Moss award in Edmonton which is given out to an Elks player at the end of each training camp and the player who's persevered through adversity and embodies Joey's positivity in everything he does. As he steps foot on Commonwealth Stadium's field tonight for his first game in 25 months he will show exactly why he won that award and will remind everyone around the CFL who Jonathan Rose is.
Congratulations and good luck Jonathan Rose.