The CFL has a negotiations list. A list of up to 45 players, some are free agents, on NFL rosters or even NFL draft prospects who's rights are owned by said team. Over the years, a number of players have been signed from negotiations lists, one being Redblacks' corner Randall Evans.
The CFL's rules around it make teams reveal 10 names from the list twice each year. Here are both of the Redblacks lists from the 2019 year and the last one from 2018…
OTTAWA REDBLACKS December 2018 negotiations list
NAME
POSTION
COLLEGE
Kurt Benkert
QB
Virginia
Winston Craig
DT
Richmond
Dalton Crossan
RB
New Hampshire
Luke Falk
QB
Washington State
Bug Howard
WR
North Carolina
Chase Litton
QB
Marshall
Peter Pujals
QB
Holy Cross
Dalton Sturm
QB
UT – San Antonio
PJ Walker
QB
Temple
Jordan Veasy
WR
California
OTTAWA REDBLACKS August 2019 negotiations list
Name
Position
College
Floyd Allen
WR
Ole Miss
David Blough
QB
Purdue
Rashard Davis
WR
James Madison
Eric Dungey
QB
Syracuse
Luke Falk
QB
Washington St
Charles Harris
DE
Buffalo
Deonte Harris
WR
Assumption College
Devlin Hodges
QB
Samford
Malik Reed
DE
Nevada
PJ Walker
QB
Temple
OTTAWA REDBLACKS December 2019 negotiations list
Name
Position
College
ALLEN, Floyd
WR
Ole Miss
BAHAR, Kenji
QB
Monmouth
BENKERT, Kurt
QB
Virginia
BLOUGH, David
QB
Purdue
DAVIS, Rashard
WR
James Madison
DUNGEY, Eric
QB
Syracuse
HODGES, Devlin
QB
Samford
PRICE, Ejuan
LB
Pittsburgh
RIVERS, Roland
QB
Slippery Rock
WALKER, P.J.
QB
Temple
The names on the three lists are mostly the same as you can tell, but by just a glimpse you can see some familiar names. A few that stick out would be Devlin "Duck" Hodges, David Blough and PJ Walker. All quarterbacks, two that started games in the NFL last season and Walker was a stud in the XFL. Also a quarterback on that list is Eric Dungey who had one of the best careers as an Orangeman.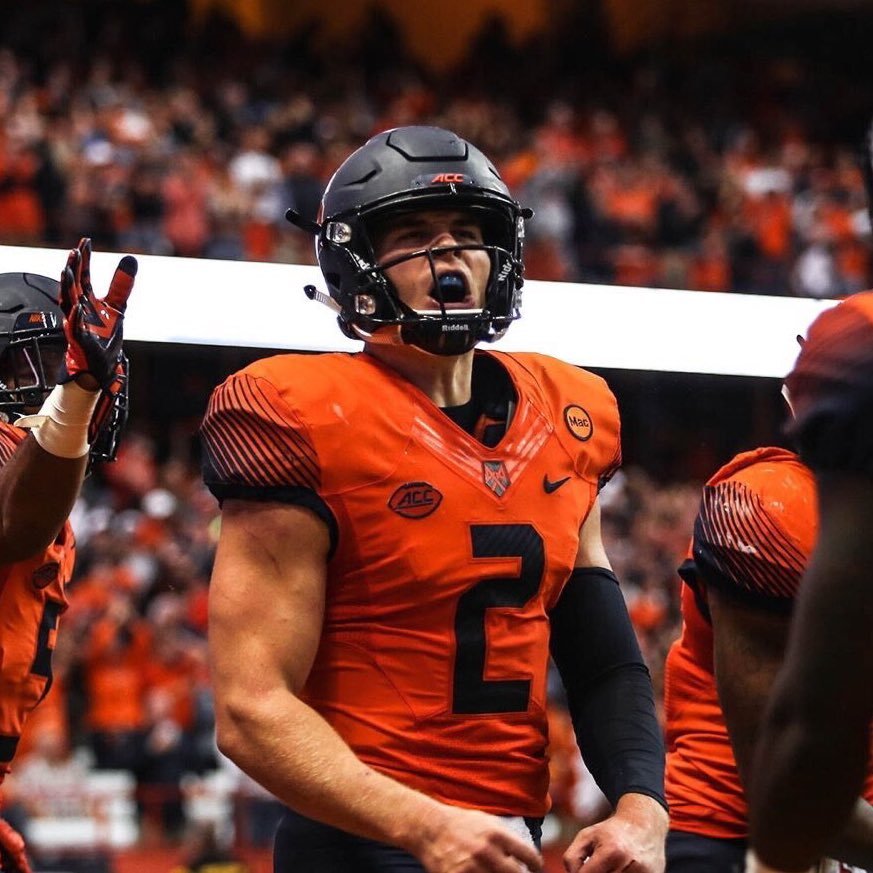 All four of those quarterbacks are appealing to a fans eye, especially to see Dungey still available as a free agent but in reality we don't need a quarterback. Signing Nick Arbuckle to a big money contract notes that he's the guy in Ottawa and the Redblacks are focusing on building around him.
To build the team around him, the Redblacks could always use some weapons. Yes, Harris, Sinopoli, Coombs, Saunders and Dedmon will all be big time players in 2020 but in the CFL there is always room for improvement. On the negotiations lists through the past year the Redblacks have had a few receivers revealed, 6-foot-5 North Carolina stand out Bug Howard who is currently a free agent, California product Jordan Veasy who is now with the Redskins, Floyd Allen from Ole Miss who had taken the XFL route with the Dallas Renegades and then NFL kick returner/receivers Deonte Harris and Rashard Davis.
Of them all, the most likely to come to Ottawa would be Bug Howard, considering he is still a free agent. The only other free agent on the list is Floyd Allen but Howard beats him out with the experience and all he's shown.
Along with the offensive stars that could potentially come north to play in the CFL, the Redblacks have a few big defensive players on their negotiations list as well. Starting with the defensive linemen Malik Reed and Chuck Harris. Although he's under contract in the NFL if Harris ever comes up to Ottawa he could be the next big time defensive lineman in the CFL. He's coming off a stellar rookie year with the Jacksonville Jaguars which leans towards more of an NFL future but the negotiations list is all about ifs and if he comes to Ottawa he will be a stud. On the list is linebacker Ejuan Price, who has a few good years behind him with both the Rams and Ravens in the NFL but as he hits the open market he could see himself in a Redblacks uniform.