When the CFL returned to the city of Ottawa in 2014 lives were changed. A number of athletes got their first professional opportunities, coaches got their foot in the door for the first time and numerous individuals fell in love with the football culture in Ottawa, Danny O'Brien was among those people. O'Brien, a product of Kernersville, North Carolina had an ecstatic redshirt freshman campaign in 2010 with Maryland, winning ACC Rookie of the Year and paving way for an eventful collegiate career spent across the country, ending up playing for Wisconsin University in the BIG 10 and Catawba College, a division two school. After going un-drafted in the 2014 NFL Draft he got the opportunity to play in Ottawa, being a part of the first ever team to play at the TD Place Stadium in Ottawa, Ontario. He was one of 5 quarterbacks on the roster, among Alex Carder, Thomas DeMarco and Joey Elliott backing up CFL Hall of Fame Henry Burris. Danny O'Brien ended up playing in Ottawa for 3 seasons, mostly serving as a backup to Burris, but did get some playing time, throwing for 660 yards and two touchdowns on 57 completions before winning the Grey Cup and leaving to play elsewhere.
After leaving Ottawa, he played three seasons on the west-coast of Canada, 2 in Edmonton and the 2019 season in Vancouver with the B.C Lions but even-though he was able to get in some games and even start one, the 385 yards and one touchdown he threw outside of Ottawa never took away his love for the nation's capital and the football culture there. Just recently he was able to be re-introduced to the city he knows very well of Ottawa, Ontario when he was named Offensive Analyst for the Penn State University Nittany Lions Football team.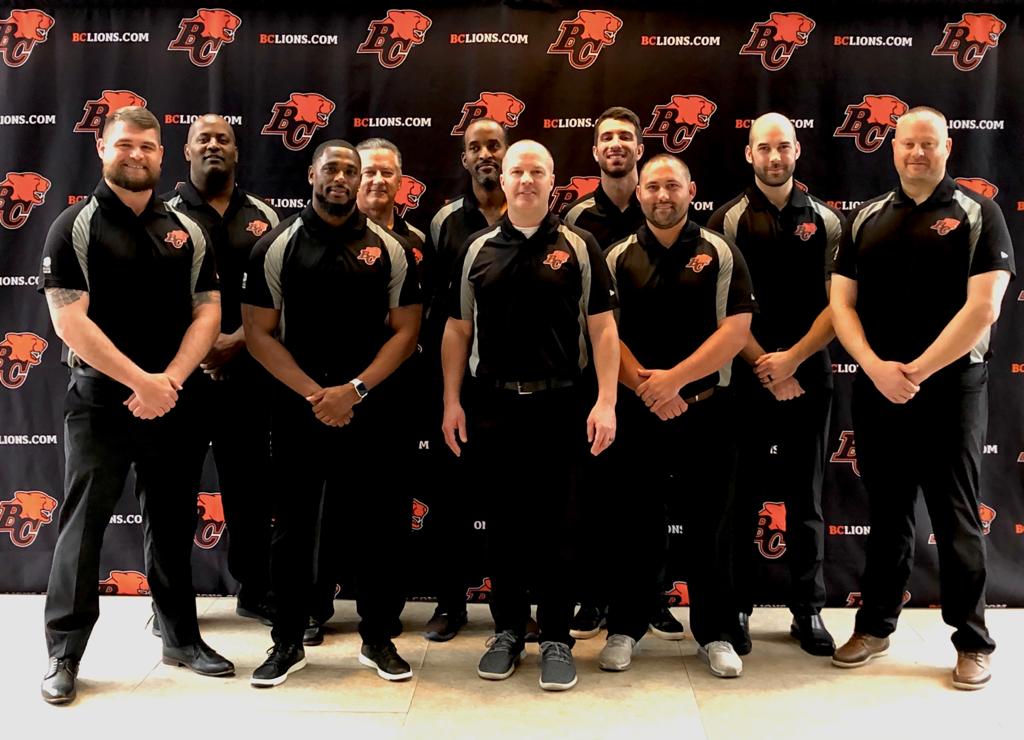 This isn't O'Brien's first coaching gig as he has already been on the coaching staff of the CFL's B.C Lions and was able to start a youth football academy back home in North Carolina with Will Bradley who played receiver at Temple University as a walk on, DOB Elite Football Academy. Though like the academy this coaching gig has so much familiarity around it at the next level including the amount of players from Ottawa that he is coaching. "Its been awesome," O'Brien said, "Playing in Ottawa I was able to see that they have a real football culture. Canada isn't known for its football but people are starting to recognize that there is good football being played there. Being able to see players like C.V (Christian Vellieux), (Jonathan) Sutherland and (Jesse) Luketa is awesome, having played in Ottawa and seeing them at this level is cool but its really big for the next generation to see that it is a possibility to play power 5 football from Ottawa." As the offensive analyst for the Nittany Lions, O'Brien is also very close with other Canadian players at Penn State like both Theo Johnson, a tight end out of Windsor, Ontario and St. Jerome, Quebec receiver Malick Meiga, furthermore Danny O'Brien is also on the same staff as James Franklin, who recruited him heavily while at Maryland.
Having the familiarity around him at Penn State has made it an "easier transition" for O'Brien. He says, "I've always wanted to get into coaching. It was ideal to retire and get a gig where I am most comfortable." Though the familiarity wasn't the only thing that intrigued him when Franklin and his staff welcomed O'Brien to Happy Valley. Danny O'Brien believes that getting into coaching is the best way to "pay it forward." The 6 year CFL quarterback has a great success story to his name looking back at his Rookie of the Year performance at Maryland, the BIG 10 Championship with Wisconsin and the unbelievable 2016 Grey Cup that he won with the Ottawa Redblacks in the middle of his CFL career. Although, when you look behind all of the success, like every other athlete that has stepped foot on a football field he had some dark times and fought adversity throughout his career, something that will make him an even better coach. O'Brien said, "All of the bad times, the transferring, being cut, being benched, all of the negativity that I faced over the span of my career. At the time I didn't look at it this way but they are extremely valuable experiences for the younger generation to learn from. I want to make sure that the players I coach don't make the same mistakes I did and are able to learn from the tough times I had as a player."
Going into this opportunity at Penn State University O'Brien set 2 goals for himself. He stated in my interview with him, "I want to add as much value as I possibly can to the program day in, day out but I also want to be a sponge. The staff here (at Penn State) has so much experience and knowledge on it. Its a perfect opportunity for myself to have, being around so many successful and smart individuals, it is incredible and I believe that the coaches that are the most successful are always the ones that are in a continuous state of learning. The day that you think you know everything is the day you have to quit. No matter who you are you can learn something everyday so if I am able to soak up the most out of this opportunity with this program I will be happy."
O'Brien has now been on Happy Valley for a couple of weeks, coaching the offensive side of the ball as they prepare for their inner-team spring games coming later this month. The Nittany Lions will be kicking off their 2021 NCAA season against Danny O'Brien's alma mater the Wisconsin Badgers in Madison, Wisconsin on Saturday, September 4th. Stay up to date with the storyline on the group of Canadians playing for Penn State this year as both Luketa and Sutherland enter their CFL/NFL Draft year while Christian Vellieux, Malick Meiga and Theo Johnson all try to prove themselves as key offensive playmakers in O'Brien, Franklin and Mike Yurcich's offence for the 2021 season and beyond.