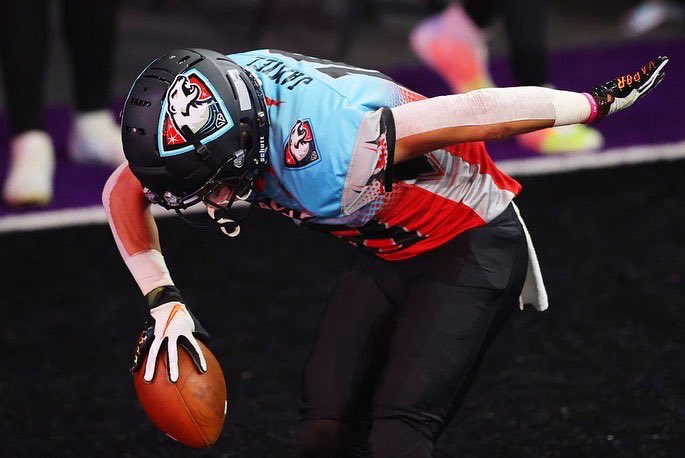 In the game of football, unlike hockey, baseball, soccer or basketball there is just one superior league, the NFL. The NFL is by far the biggest football league and always will be. In front of international leagues over seas as well as small startup leagues, the NFL has the most money, the most talent and with the talent and money combined the league has the most attention worldwide for football. When you think of football you think of the NFL, but that doesn't mean that other leagues cannot be successful, and for the NFL to be as strong as it is it needs other leagues to be successful. The NFL needs leagues like the CFL, and XFL to have player development at the professional level, another opportunity for athletes if the NFL isn't an option just yet and it creates an opportunity to go to the NFL as well, though in the 2020 COVID-19 pandemic we weren't able to see a CFL or XFL season be played. Like many lines of work, professional football players were in trouble. If you didn't have a contract in the NFL for the 2020 season chances are you found a job outside of football to have an income, simply because there was no football being played elsewhere unless you went over seas, but once life started to get a little bit back to normal in the United States football was starting to get played once again. The NFL began their season in September in sync with a few University conferences and then The Spring League had it's first season, creating opportunities for free agent players searching a chance at the NFL. Followed by The Spring League was the Fan Controlled Football League and their inaugural season.
At the beginning it seemed like a joke to many football fans. Hearing that the fans were the ones drafting the teams as if it was fantasy football and calling the plays like EA Sports' Madden NFL Football video games, it just didn't seem like a realistic way to play football, though it wasn't long after all of the announcements that people began to buy into the league, eventually having 2.1 million viewers for "The Peoples Championship" game. The league was a great opportunity for free agent players, very similar to an arena football league or The Spring League, giving players with NFL dreams a chance to play football professionally and being able to showcase their skills in front of NFL and CFL coaches and scouts but the Fan Controlled Football League was different. What made the Fan Controlled Football League interesting and what stuck out the most from the league was its interaction with its fans. Of course its in the name so you would have expected some sort of interaction, though the fans really felt a part of the league, unlike the big leagues like the NFL. They selected the teams every Wednesday, called the plays on game day and participated in player activities on social media throughout the weeks, giving fans and players a chance to connect and build relationships. One player that built a lot of connections with the fans throughout the weeks with the player activities and his play on the field was receiver Andrew Jamiel.
Coming out of Stonehill College, an NCAA division two school in Easton, Massachusetts just over an hour north west of his home town of Cape Cod Jamiel had hopes of going to the NFL. Having caught for well over 3,000 yards in his collegiate career, breaking records and showing a full dominance, it seemed reachable to make it to a fairly high level of football, though unfortunately due to COVID-19, his chance to perform in front of professional scouts and coaches at the Stonehill College pro day last year was erased. He ended up going to one New England Patriots tryout where he was able to go one on one against some of the Patriots' cornerbacks, but other that that with no NFL pre-season and the XFL and CFL having to cancel their seasons it was tough for Andrew Jamiel and other small school players to get an opportunity to showcase themselves. When the Fan Controlled Football League was announced he said, "This was the opportunity I needed." The opportunity to play in the league was his first ever professional football opportunity so Jamiel took advantage of it when it came to him. Eventhough it may not have been the biggest opportunity in the world compared to the NFL or CFL, Jamiel believed it was big enough and made it a big enough opportunity with the people he was surrounded by. Jamiel had mentioned, "Being able to be around guys that played or coached at the highest level possible is amazing, it was truly a great experience and I learnt a lot from the people involved and the time I spent there."
Some names that stuck out in the league and names that made the league blow up, getting to 2.1 million live viewers for the final game would be active and former NFL players, social media stars and icons like Josh Gordon, Marshawn Lynch, Richard Sherman, Austin Ekeler, Johnny Manziel, Robert Turbin, Quavo, Shawn Oakman, Bob Menry, Ronnie 2K, and Deestroying. Each one of them were a part of the league, among hundreds of other players, coaches, staff members and owners, really to make a difference and help grow the league but as for the players that have played in the league like both Josh Gordon and Johnny Manziel they were also there to coach the players and teach them more about the game as well as the NFL. When asked about the presence of both Gordon and Manziel, Jamiel said to me in our interview, "I hung around those guys a lot, they are great guys. Being able to learn from them about the professional game was great. I grew up watching those guys play, both are some of the best at their positions when they played and Josh probably still is but putting that a side being able to watch Josh run his routes and talking to him made me better. They both knew that they were helping the league market themselves but they also knew they were there to help the players like me too which made it even better."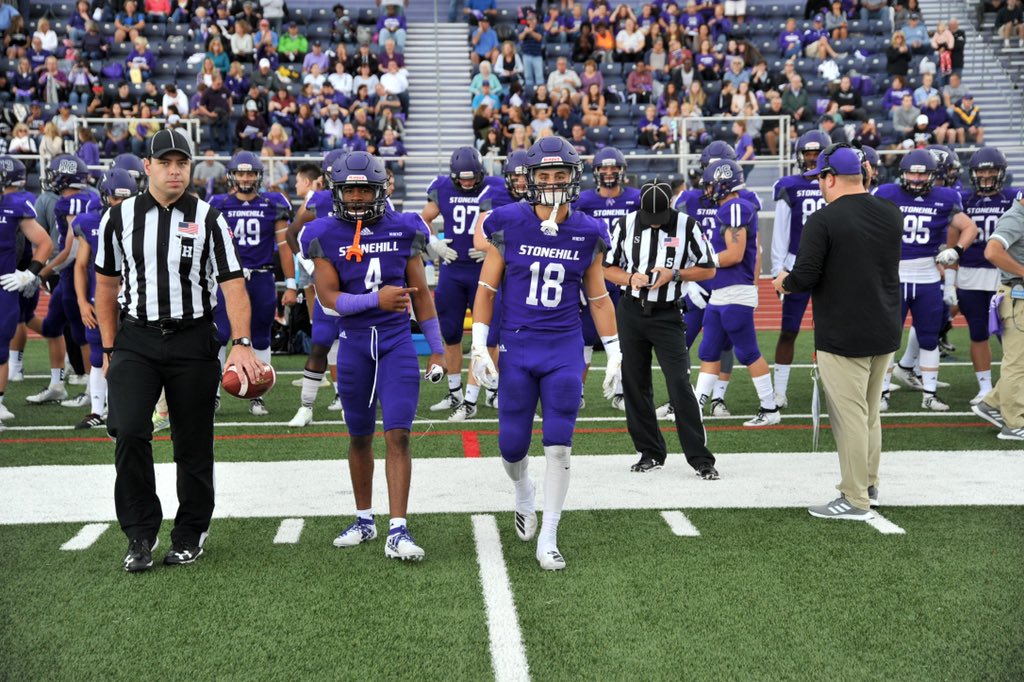 Players like Jamiel were in the Fan Controlled Football League to get an opportunity in the NFL or CFL, even the XFL if they come up again and looking back at Jamiel's time in the FCFL, he had a lot of success, catching 21 passes for over 300 yards and 9 touchdowns as well as 8 conversion attempts which in the FCFL were one on one routes in the end zone. When asked about his goal for after the FCFL he commented, "I want to play at the highest level that I can. Whether that be the NFL or CFL that is where I want to be and I think I can play at that level too." After his Fan Controlled Football League performance in just the 6 games he played there he definitely showcased enough to get one opportunity to try out somewhere and it that opportunity has been showed close enough. Jamiel said, "I've talked to a few scouts already, the league was well advertised, having over 2 million people watching the final game live shows that we had that spotlight and now getting the chance to talk with some scouts is great. I think I can play in the big league. Whether that be in Canada or in the NFL, I just needed this opportunity to showcase that and now the rest will take care of itself."
Now as Jamiel continues to put in his off-season work and he waits for an opportunity in the CFL or NFL, it just takes one click of a button to checkout his spectacular 2020 Fan Controlled Football season. Checkout his highlight package below.