At 9:30 PM eastern tonight Canadian wide receiver James Tyrrell will be making his TSL debut. He will be suiting up for the Spring League's Sea Lions alongside 38 teammates. One being Ottawa Redblacks defensive tackle Shaneil Jenkins. Tyrrell is just one of two Canadians in this year's Spring League season, the only other one being defensive back Shamar Busby, who like Tyrrell and Jenkins also have ties with the CFL's Ottawa Redblacks, all of them being on the team at some point pre-pandemic.
Tyrrell, a 6-foot, 188 pound pass catcher played his collegiate career with the Concordia Stingers, a U-Sports program. In his final year as a Stinger James Tyrrell caught 61 passes for 903 yards, averaging nearly 15 yards per reception.
His only professional opportunity came with the CFL's Ottawa Redblacks, however due to the COVID-19 Pandemic he was never able to suit up in red and black and earn a spot on the roster. He was released by the organization and became a free agent. With the CFL returning to play August 5th, just a few months from now Tyrrell hopes to stay in game shape, get back on the field and prove himself once again in this Spring League opportunity with the Sea Lions. Along with Shaneil Jenkins who is listed on the Sea Lions roster from the Ottawa Redblacks he will also be teaming up with Andrew Jamiel, Ladarius Galloway, Kavontae Turpin and AJ Greene who all played in the 2021 inaugural season of the Fan Controlled Football League. His quarterback will be Nick Fitzgerald who played his collegiate career at Mississippi State and will be facing off against Eric Dungey and Deondre Francois' TSL Blues tonight at 9:30 PM EDT.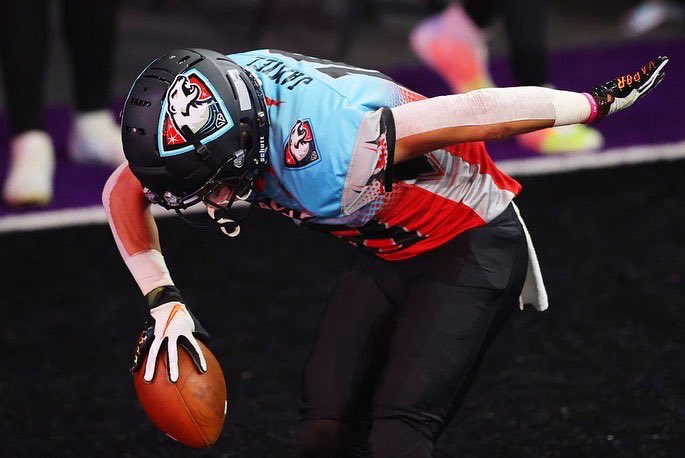 The game will be available to watch on FS1.