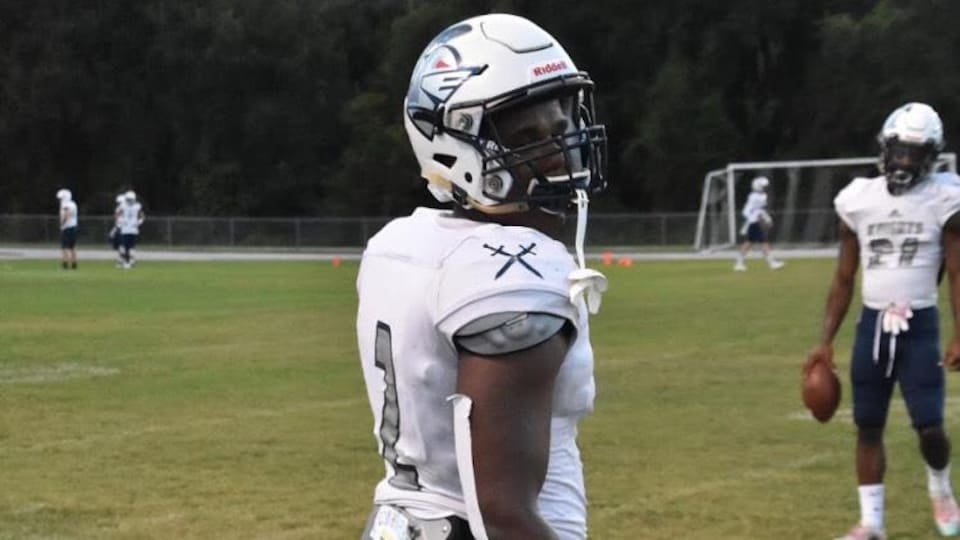 Over recent years we have seen an enormous growth in Canada through the game of football. Going into the 2000s very few people had the opportunity to play division one football coming from Canada and now being in a point in time in 2021 where it seems normal for kids to go to the states for school it is truly great to see how far the country and the football community has gotten just recently. As time goes by, it's likely that we'll see a continuous growth in the game and we will see more and more athletes pursue their careers south of the border but one thing that sticks out more now than it has in past years is also the fact that the talent is only getting better. The main reason why players are going to the next level more now than before is simply because they are better than the past generations. There are better coaches, better facilities and much better opportunities to be exposed to coaches and scouts from the next level, making everything about today's generation of football in Canada better than it may have been in the 1990s or early 2000s. A perfect example of that in today's generation would be Montreal's Edwin Tara Kolenge.
Kolenge has made a name for himself in Florida as of late, though the Montreal product is a true Canadian athlete. He has watched athletes before him go on to the next level from exactly where he is from, Johari McGregor going to Clearwater Academy International, playing at the U-Sport level and even Christophe Mulumba going to Maine, now being able to call himself a professional with the CFL's Ottawa Redblacks, and it has shown him exactly what he wants to do when he is older. He has done several trainings in Montreal and even outside in Ottawa and in Ontario to get better coaching from well known Canadian coaches like Ottawa's Coach Jean Guillaume. From training with well known people like Guillaume and several players that have played at high levels Edwin Tara Kolenge's name started to spread across the border and he got offers from a 2019 season he played in Montreal. Since then he has played a full season in Florida with the Clearwater Academy International Knights and has racked up dozens of division one football scholarships, now being at the stage of his recruiting process where he has to choose some of the top schools that have offered him thus far so he can continue being recruited by them and schools higher up.
On Friday, February 26th Tara Kolenge released his top 8, going from Syracuse at 8, the University of Nebraska at 7, West Virginia at 6, Howard University at 5, Boston College at 4, Rutgers at 3, Indiana Hoosiers at 2 and Virginia Tech University at number one. When asked why he chose the schools to be on his top eight he simply replied,  "I picked these schools because they are the schools that recruited me the hardest. I met every single of their Head coach and they showed me a lot of love and interest. Also I liked the plan they had for me. They also cared for me as a person." Truly as an athlete it is nice to know that the school has care for the person that is under all of the football equipment and as for Edwin, he chose the schools on his Top 8 because of that.
Also one thing from Edwin Tara Kolenge that makes him stick out more than other athletes is the fact that he is humble and he wants to achieve more. For some athletes out there, they get the big offers and then stop working because they think they've accomplished what they want to but Tara Kolenge isn't like other athletes. He continues to push him self, setting new goals each year and not letting the recruiting excitement get the best of him. He says, "I'm excited!It's a dream coming true. I always dreamed to play in the D1 college football, and my hard work paid off. I've a bright future and you will hear my name many times." And as for his goals he commented, "My goal for 2021 as right now just getting better, faster, stronger and flexible. I want to help my team to be undefeated. I just want to be a better version of myself football wise, academically wise and social wise."