Just this past month it had been announced and released by ESPN's Adam Schefter that NFL receiver Chris Hogan would pursue his Lacrosse career professionally in the Premier Lacrosse League. Hogan, a 32 year old receiver has spent almost 10 years in the NFL really establishing a good career for himself as an alternate receiver for many teams. He landed on rosters with the San Francisco 49ers, New York Giants, Miami Dolphins, Buffalo Bills, New England Patriots, Carolina Panthers and most recently the New York Jets in the 2020 NFL season, hauling in a total 216 catches over the span of his career for 2,795 yards and 18 touchdowns. It wasn't a surprise that Hogan decided to pursue a professional lacrosse career when he made the announcement with Schefter at ESPN mostly because of the time he spent around the game growing up and even at University at Penn State, but what may have surprised some people, mostly football fans was that he wasn't the only one making the jump to the game of Lacrosse.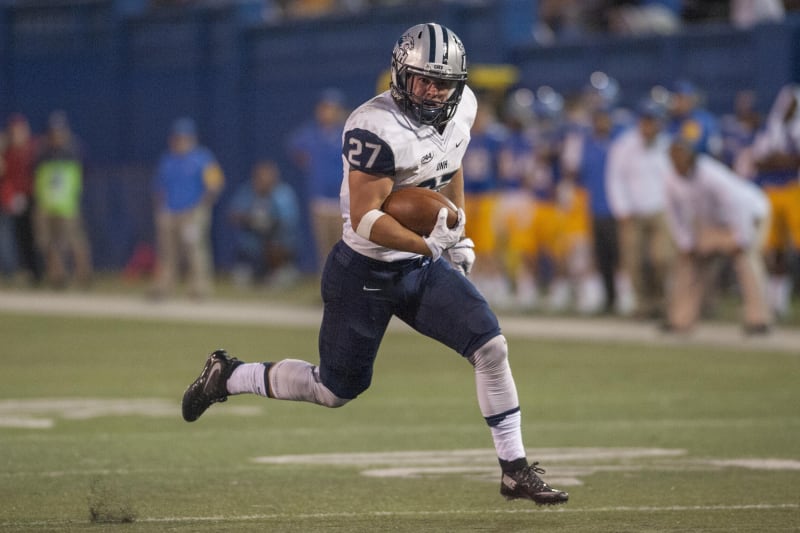 Alongside the two time super bowl champion receiver Chris Hogan, 26 year old running back out of the University of New Hampshire Dalton Crossan has also decided to pursue a professional career in Lacrosse. Crossan, who may not be as well known as Hogan or other players making the switch to Lacrosse moving forward, but he hopes to establish his name into the Premier Lacrosse League very soon. The former running back hasn't played the game of football since his 2019 pre-season stint with the CFL's Ottawa Redblacks, before that he played in 44 games in his collegiate career, gaining an all-purpose 5,189 yards at New Hampshire and had two NFL opportunities with both the Indianapolis Colts and Tampa Bay Buccaneers. Unfortunately due to injuries that he suffered at all three professional teams he was gifted opportunities with, Crossan decided to leave the game of football. He says, "I love the game of football, I always have. My dream was always to play in the NFL but now where I am today my body doesn't love the game as much as I do so I felt like I had to step away from football."
For Dalton Crossan, it wasn't that hard to step away from the game of football as it is for some people, simply because he had a plan b in a different sport. After leaving Ottawa in 2019 following a 2019 CFL pre-season campaign which he got injured in, he made the decision to return to the game of Lacrosse, a sport which he loves equally to the game of football. "Both sports have always been very close to me," Crossan said, "I played Lacrosse a lot growing up, I played at a high level, earning offers from big schools for Lacrosse like Michigan, Notre Dame and even Syracuse so even after pursuing my football career professionally I knew Lacrosse would always be there to fall back on."
Falling back onto the game of Lacrosse is something Crossan is extremely excited for, and being picked up off of waivers by the Chaos of the Premier Lacrosse League the whole idea of playing the sport again has become a reality. "I haven't played in a while," he told me in an interview, "Its been since high school, probably around 10 years now since I played Lacrosse and I'm not taking this opportunity lightly. I know that I'll be playing with some of the best Lacrosse players in the world so I'll have to adapt to the speed of the game but overall I feel very good, I have been working out a lot and doing more Lacrosse training that I've ever done so I'm just excited to be playing again."
Stay tuned to hear more about when the Premier Lacrosse League will kickoff their 2021 season, and be sure to watch both Dalton Crossan and Chris Hogan when you get the chance!