On the opening day of the 2020 NFL season, on Sunday September 13th, 2020 there were 1316 players that suited up and wore an NFL jersey. Adding on top of that number, with both of the games from Thursday night football between the Kansas City Chiefs and Houston Texans as well as the Monday night showdowns with both Denver, Tennessee and the New York Giants, Pittsburgh Steelers there were a total 1504 players that stepped foot on an NFL field in week one. That marks 47 active players on each of the 32 rosters in the NFL, though there are also 6 healthy, or injury scratches each week and in 2020 due to Covid-19 the NFL allowed a maximum of 16 practice roster players, putting that into the sum, on September 13th for the first Sunday of the 2020 NFL season there were approximately 2208 players on NFL rosters, only 20 of those 2208 players were Canadian. If you want to do the math for that one, that would be a whopping 0.9% of the NFL. Not even one percent of the NFL is Canadian, but following a year where 7 were added to the list of Canadians in the big league, the time for Canadian football players seems to be right now and this year's NFL and CFL Draft class is a perfect example of exactly that.
Following the 2020 NFL Draft which was virtual due to Covid-19 we saw both Neville Gallimore of Ottawa and Chase Claypool of Abbotsford enter the big league. They were among 7 players that entered the NFL in 2020 and looking at the prospects for the 2021 NFL Draft there is a good chance there are more players to give Gallimore and Claypool some company as Canadian draft picks in the NFL. In the 2021 NFL Draft there will be 256 players added to the 32 teams, including on average 10-12 un-drafted signings from each team. If that is correct, there will be over 600 players introduced to the NFL lifestyle by the start of the 2021 NFL season, whether that be for training camp, a practice roster spot or even an active roster spot to play among the 47 players dressed every Sunday and inside those 600 athletes set to enter the NFL, expect 5 Canadians or more to be added to the NFL. Unlike past years where we are lucky to see one Canadian drafted or signed following the draft, this year's draft will feature Canadian stars Chuba Hubbard, Josh Palmer, Alaric Jackson, Amen Ogbongbemiga, Jevon Holland and Benjamin St Juste who all have earned themselves an invite to the NFL combine and could be brought into the NFL come May. When asked about the number of Canadians invited this year, CFL Ottawa Redblacks scout Jean-Marc Edmé mentioned, "Its a great honour to see players from where I'm from getting these opportunities and I'm not surprised because of the amount of Canadian players that we see playing at each stage of football. There are a lot of players playing NCAA and before that prep school in the US and the combine, the NFL is just when they get that recognition and opportunity. This year we may see 4 or 5 players get drafted even after the combine and the process coming from Canada."
Josh Palmer, 6-foot-2 receiver from the University of Tennessee out of Brampton, Ontario, Windsor, Ontario native, Iowa Hawkeye offensive lineman Alaric Jackson and University of Minnesota, Montreal-born defensive back Benjamin St Juste each participated in this year's Reeses Senior Bowl in Mobile, Alabama. All three prospects put on a show at the all-star game, being coached by NFL coaches and placed on a platform for NFL scouts to see exactly what they can do playing alongside and against some of the best athletes in the 2021 draft class. Palmer even caught a touchdown pass from Texas A&M record breaking quarterback and future NFLer Kellen Mond, and following a season which cemented his NFL Draft stock Benjamin St Juste was able to make several plays, including a couple pass breakups against Alaric Jackson's offence. At offensive tackle, Alaric Jackson wasn't able to make too many plays in the big game, but made a good impression in the practices. All three of them improved their draft stock heavily and alongside studs running back Chuba Hubbard and Oregon's Jevon Holland they could be a part of the next generation of Canadians in the NFL. When asked about this year's NFL draft class, president of Football Canada, TSN's Krown Gridiron Nation broadcaster and patron of the Jon Cornish trophy Jim Mullin said, "There are a lot of great Canadians available in this year's draft and it is an example of what we have been working on here in Canada for the last decade-plus. Here in Canada we have always had professional outcomes, its just that it hasn't always been in the NFL." he went on to explain and make himself clear, "Before we had the odd player go state side but now with what has been built in the CFL and in the grass roots in Canada we are seeing it a lot more, this year we will see that."
As Mullin dissected this year's NFL prospects which are from north of the border he picked out some of the superior athletes, starting with Oklahoma State running back Chuba Hubbard which he said he's "disappointed" in the draft stock that the NFL has him at right now. Hubbard led the NCAA in rushing in 2019 with 2,094 yards and 21 touchdowns on 328 carries and was also able to catch 53 passes for an additional 479 yards and 3 touchdowns in his 3 seasons as the Cowboys' starting running back. Mullin, when talking about him had mentioned, "The NFL reports coming out now for the draft have him going as late as day three which I don't believe. He is a top tier talent and is a true talent coming from Canada, which is a big reason why he won the Jon Cornish in 2019 and if the right franchise can get him in the NFL he can showcase that there too." Going behind Hubbard and why he was so successful with Oklahoma State, Jim Mullin believes he has "world class speed" and with all of that said, in addition to what Chuba Hubbard did in University, anybody who needs a running back, whether that be because of free agency or something else Chuba Hubbard is ready to make plays at the next level as early as today. Some teams that may be in on him would be the Miami Dolphins, Atlanta Falcons, Pittsburgh Steelers, San Francisco 49ers, Los Angeles Chargers, New York Jets and Buffalo Bills because of a need at the running back position or simply because he could make the team that much better with his explosiveness.
Alongside Hubbard, and another Canadian skill position player that we are set to see at the next level would be Brampton, Ontario's very own Joshua Palmer. Palmer spent 4 seasons with the University of Tennessee, playing a key role on the offence with now NFL receivers Jauan Jennings and Marquez Callaway, though one thing that Palmer was able to show more than the other Volunteers' receivers over the span of his NCAA career was his consistency. Mullin said to me as I talked to him about Palmer, "He played extremely well at Tennessee and eventhough he's dealt with inconsistency with his quarterbacks in University he has stayed a strong option on each down. He is a player who I've watched in person and met in person while working on our show with TSN and he's a great personality, he has a lot of potential for his future." Something, unlike Chuba Hubbard that helped raise Palmer's draft stock was his participation at the 2021 NFL/NCAA Senior Bowl where, as mentioned previously he caught a touchdown pass from Texas A&M's Kellen Mond but outside of the game itself he caught the eyes of a lot of NFL personalities throughout the week he was out there, including former NFL scout Daniel Jeremiah.
Following the 2021 Reeses Senior Bowl Jeremiah has mentioned on NFL Network where he is now found on working on draft preparation and scouting along side Bucky Brooks, "He looked smooth and fluid in one-on-ones, he was able to get over the top of coverage and tracked the ball well." And then added, "There wasn't a lot of buzz about him coming into the week but I thought he was really consistent." Consistency is something every team in the NFL hopes to have in a receiver and with Josh Palmer that is exactly what you're going to get if you draft him. As of now, being over a month away until the NFL Draft, pending all of the combine results Josh Palmer looks to be a third round, fourth round pick in this year's NFL Draft; anything else makes him a complete steal. Some of the best fits for Palmer and teams that he would excel with could be the New England Patriots where he can play next to fellow Canadian Nkeal Harry, the Cincinnati Bengals with A.J Green on the back half of his career, the Indianapolis Colts, Detroit Lions and the New York Jets. Each team named, and even others would be among some of Palmer's top fits for this year's draft pending free agency and everything ahead of the draft, but Palmer is a big player that can play anywhere.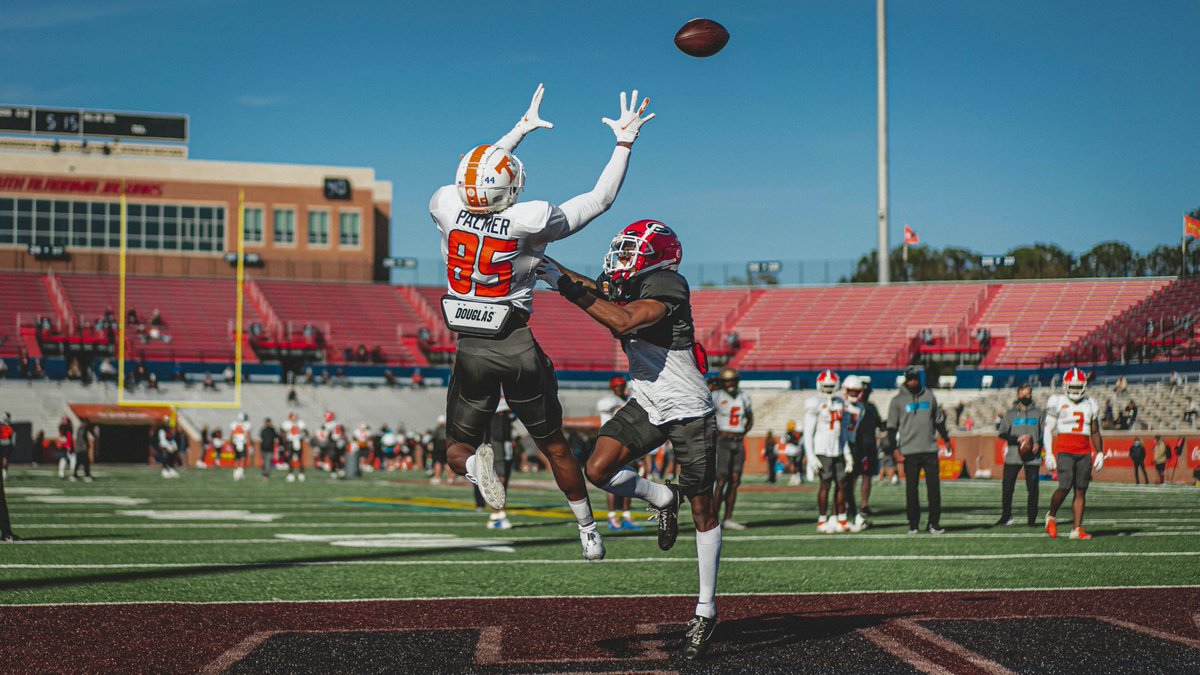 He can play anywhere and he can be successful anywhere as long as he is given a fair chance and passed to consistently to make plays at receiver but a player that can make an equal impact to Palmer in the NFL would be Alaric Jackson. Jackson has been on the top of every CFL Draft Prospect list since we got news that he was entering this year's class and the Iowa Hawkeye offensive lineman has every reason to be one of the best Canadians on everybody's scout sheets heading into the NFL Draft. Coming out of Windsor, Ontario, football is something that Alaric Jackson was put into at a young age, after seeing fellow Windsor natives Tyrone Crawford and Luke Wilson make their ways to the NFL and a number more going to the CFL it was then realized by Jackson that his future could include football. At first you start small, looking at the CFL but after going across the border to play high school football in Detroit, Jim Mullin says Jackson's focus shifted, "He began more serious about football and being around the football culture state side you are always shown the NFL lifestyle and after going to Iowa he showed his dominance at the offensive line position and he has a lot of potential moving forward." Mullin mentions, "He's a quality pickup for anyone."
One last player talked about by Football Canada and TSN's Jim Mullin in my interview with him was Amen Ogbongbemiga who played on the defensive side of the ball with Chuba Hubbard's Oklahoma State Cowboys. Ogbongbemiga really broke out in 2019 as one of the best players on the Cowboys' defence, making 100 tackles as an edge rusher having an additional 5 sacks on the year and then made just as big of an impact in the interior in the 2020 NCAA season. In 2020 as a inside linebacker with Oklahoma State Amen Ogbongbemiga made 76 tackles and 2.5 sacks, cementing his 2020 NFL Draft stock as one of the best available linebackers and as for the CFL Draft, if he isn't drafted into the NFL he should be drafted within the first 3 picks. Mullin compares him to CFL all-stars and potential future hall-of-famers Alex Singleton and Solomon Ellimimian, though as of now another great example of what kind of player Amen is and could be at the next level could be Ottawa Redblacks' linebacker Micah Awe or even NFL star Hasaon Reddick who, just like Ogbongbemiga is extremely versatile, having the ability to play linebacker and on the line all in the same series. What sticks out the most from Jim Mullin's evaluation on Amen Ogbongbemiga was his description on his versatility and the way he adapts to the game, "He has the ability to make plays in the backfield but he also had sideline to sideline speed, making him one of the best Canadians available for the NFL and definitely the CFL."
The three players talked about by Football Canada president Jim Mullin are all worth being talked about and even drafted into the NFL but those are just 3 of many Canadians available to CFL and NFL teams this year. There are three other players, in addition to Amen Ogbongbemiga, Josh Palmer and Chuba Hubbard that were invited to this year's NFL Scouting Combine. Unfortunately it will all be done virtually this year in place of it being at Lucas Oil Stadium in Indianapolis but Canadians Jevon Holland, Alaric Jackson and Benjamin St Juste will all be added to the previous list of athletes going to perform for NFL scouts as well as a number of CFL scouts depending how their NFL drafts go. They will all run their 40 yard dash, and 20 yard shuttle run while doing a vertical jump, broad jump and the bench press. Each of the drills will be recorded and given proof that it is real, whether that be from a coach that was there or something else but the players also have another opportunity to showcase themselves at their school's pro day.
Most division one and division two schools have a pro day, some are larger than others because of who is there or where they are but there are scouts watching every single pro day, therefore if you are a player that didn't have the biggest 2020 NCAA season, you have the pro day to showcase what you can do athletically, a number of Canadian players that weren't given a shot at this year's combine will be in that exact position. To name a few, Virginia receiver Terrell Jana, Idaho quarterback Mike Beaudry, North Carolina State defensive lineman Daniel Joseph, Buffalo receiver Dominic Johnson, Cincinnati tight end Bruno Labelle, New Mexico offensive lineman Sage Doxtater and Central Michigan defensive lineman all fall into that category as well as a number of U-Sports athletes.
Eventhough there may not be any pro days for U-Sports schools for the athletes to showcase themselves to NFL scouts and CFL scouts, all of the best Canadian University players in this year's Draft class are going to be participating in the CFL combine which like the NFL's will be virtual. Those who are invited in this year's CFL combine will all be following the same guidelines as the NFL combine participants and despite there being less U-Sports players in this year's draft class there truly are some great athletes set to become professionals. Of them all and as you take a good look at some of the U-Sports athletes that may be able to sneak into the NFL as some un-drafted signees like we've seen in previous years and last year with the New York Giants receiver, tight end Rysen John out of Simon Fraser, Brown University's Michael Hoecht from Ontario and Indianapolis Colts offensive lineman Carter O'Donnell, some players that could make the jump this year would be Carleton's Alain Cimankinda, Saskatchewan's Nelson Lokombo, and Calgary's Logan Bandy. The three players have been key factors for each of their respective schools and showcased what they could do against some future CFL stars, as for Alain Cimankinda and Lokombo they both demonstrated extreme versatility to play several different positions, Cimankinda at edge but also at outside linebacker or even in the interior and Lokombo being primarily a safety and cornerback but also bringing the versatility to blitz and play the run as a linebacker as well. As for offensive lineman Logan Bandy, he's been a player that has been talked about a lot by the University of Calgary and talked about highly. With a number of Canadian offensive linemen now being found in the NFL like Laurent Duvernay Tardif, Dakoda Shepley, Carter O'Donnell and Brett Jones, Bandy may be able to join the group and so can fellow U-Sports offensive linemen Bryce Bell and Pier-Olivier Lestage, though Bandy may be the best available.
Bandy, who may be the best offensive lineman available from the U-Sports level is only one of the many talented athletes from Canada and after Cimankinda and Lokombo, there are still some other football players that could make the NFL. They may not all have the best chance to be drafted into the NFL but do not be surprised if Dylan St Pierre, Grant McDonald, Nick Cross and Ben Hladik get opportunities at mini camps south of the border. They each have proven themselves and showcased themselves at the U-Sport stage and after seeing a number of U-Sports players signed to NFL teams following the draft last year, they deserve a look at least. Deserving a look, and potentially even more, Jean-Marc Edmé of the Ottawa Redblacks front office said, "All of those guys are being watched, the stars from U-Sports and some of the NCAA Canadians, their film is being watched throughly and I can see a lot of them getting an invite to mini camp because seeing what Canadians have done at the NFL, Laurent Duvernay Tardif and Anthony Auclair are two examples of it, American scouts are looking at Canadian guys and it will not surprise me if a lot of them get a mini camp invite or get drafted."
All in all, looking at the players coming from Canada who are all available going into this year's NFL Draft, from the NCAA and U-Sports level it is clear that Canadian talent has improved heavily throughout the years and this 2021 class will not be the last one with multiple Canadian athletes going into the NFL. The future of Canadian athletes in football is extremely bright, with Chase Claypool, Nkeal Harry and Neville Gallimore being drafted into the NFL in recent years and now Josh Palmer, Jevon Holland, Amen Ogbongbemiga, Alaric Jackson, Benjamin St Juste and Chuba Hubbard all on the fringe of the NFL now there are some key examples set for younger athletes and coming within the next couple of years there will only be more. When talking about the group of successful athletes in this year's draft and the big name athletes coming from Canada, Football Canada president Jim Mullin said, "Canadian players having success at all stages, U-Sports, Division one, CFL and the NFL even have a big impact and as a country it helps the game of football grow and helps us get more kids to play football growing up." he explains, "We can now put guys like Chase Claypool, Gallimore, and John Metchie on posters to help kids visualize themselves at the next level and then you add the CFL in there Andrew Harris is a huge role model for Canadian athletes now that he's won Most Outstanding Canadian in the Grey Cup."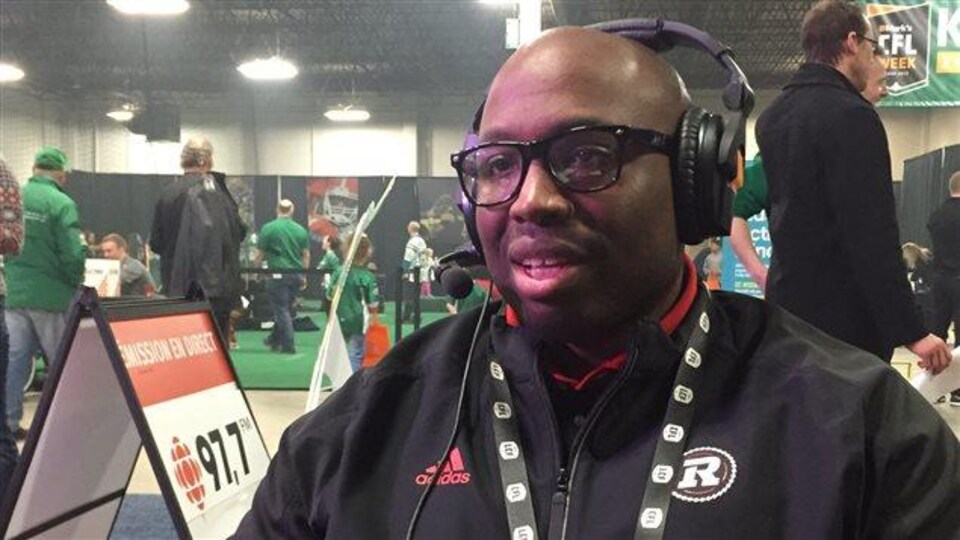 To add to that theory, being able to put somebody on a poster or a t-shirt like a Chase Claypool or a John Metchie that will encourage the younger generation to play football and reach for the highest level of football, Jean-Marc Edmé had mentioned, "Its special for young athletes to see stars from where they are from. They are always looking for that one player that they can look up to and now with guys playing football from Canada at an extremely high level these kids have those players that will grow the game of football in the country." He also said, "The game is growing a lot but its at where it is because of the grassroots programs we have in Canada, there are a lot of coaches sacrificing time and money to help the athletes and there are a lot of athletes to show that and there will be more in the future too."
Among the future athletes to come to these lists for NFL drafts is Alabama's John Metchie, West Virginia's Alonzo Addae and Akheem Mesidor, Maine's Katley Joseph and Deshawn Stevens, Rutgers' Patrice Rene, Wesley Bailey and Rene Konga, Penn State's Jonathan Sutherland, Jesse Luketa and Christian Vellieux, and future stars Aaron Armitage and Brendon Barrow of Stanford, Albert Reese of Mississippi State as well as Penn State's Malick Meiga and Ohio commit Callum Wither. Its well beyond obvious that there is Canadian talent on the rise now and within the next couple of years and the continuous growth of the game with help from the successful athletes and the CFL's marketing tools it always makes American football fans and people around the world stop sleeping on Canada's football players.