In this year's NFL Draft, starting tonight at 8:00 PM Eastern Day Light Time we will see 259 players selected over the span of seven rounds and have opportunities to play in the NFL. The first round of the NFL Draft is tonight, Thursday April 29th, rounds two and three will be on Friday, April 30th and the final four rounds will be featured throughout the day on Saturday. Following the draft there are typically a minimum of 400 players signed by NFL franchises as un-drafted free agents making it nearly 700 new NFL players over the timeline of just four or five days. What separates this draft with previous NFL Drafts other than the players involved would be the Canadian players involved. Last year we saw both Chase Claypool and Neville Gallimore get picked in back to back rounds by the Pittsburgh Steelers and Dallas Cowboys, two of the most popular and historic franchises in the NFL, in years before 2020 we had seen players like Nkeal Harry, Nathan Shepherd, David Onyemata and Luke Wilson each hear their names called in separate drafts but there hasn't been more than four Canadians drafted in a single NFL Draft ever. In this weekend's NFL Draft we are projected to see 5, maybe 6 or more Canadians get the call from an NFL organization, breaking the previous record for most Canadians selected in an NFL Draft and possibly having 7 or 8 Canadians brought to the league come Monday May 3rd.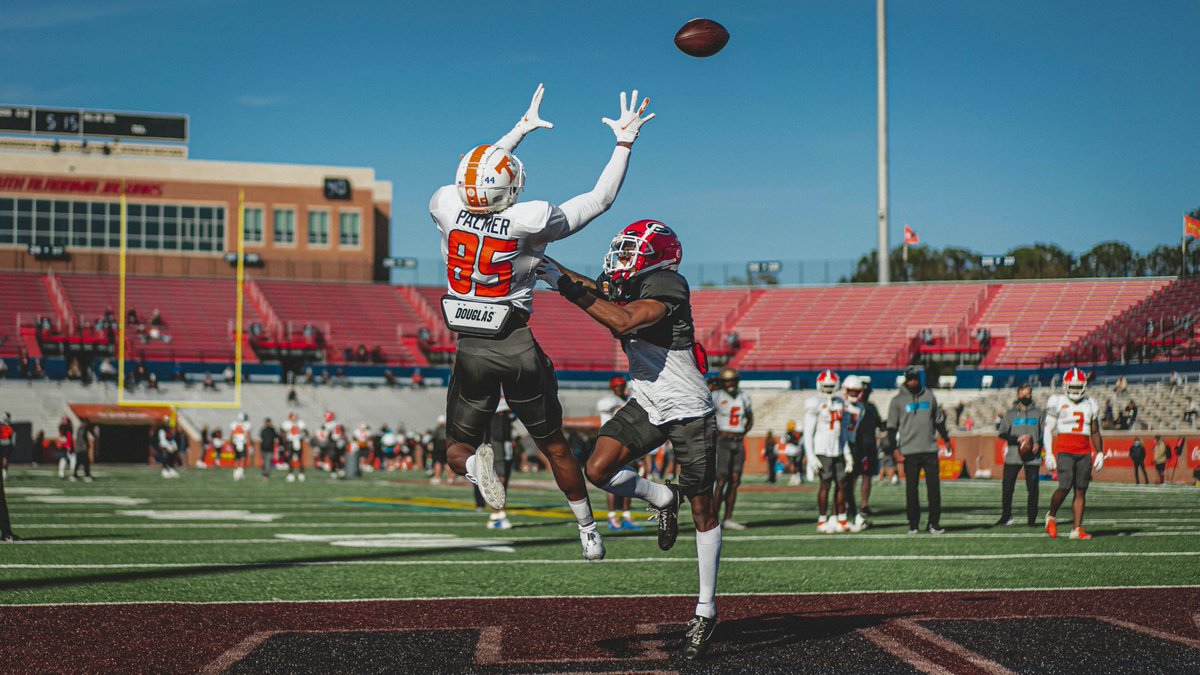 This year's NFL Draft features Canadian-born athletes Jevon Holland, Benjamin St Juste, Josh Palmer, Chuba Hubbard, Alaric Jackson and Amen Ogbongbemiga who all are expected to be drafted. Of the six, Holland may be the first Canadian off the board tonight or tomorrow within the first two rounds, Chuba Hubbard will be drafted within the first four rounds, being the first Canadian running back drafted since Tim Biakabutuka in 1996 by the Carolina Panthers, both Joshua Palmer and Benjamin St Juste will also be found in the same rounds that Hubbard could land in and to finalize the draft on day three we expect to see offensive lineman Alaric Jackson of Iowa and linebacker Amen Ogbongbemiga of Oklahoma State be selected. There are also pass catchers Bruno Labelle, Dominic Johnson and Terrell Jana who each have the chance to get drafted or be signed following the draft by an NFL franchise, as do U-Sports athletes Nelson Lokombo, Logan Bandy and Kyle Borsa who have performed exceptionally well over the span of their careers in Canada and most recently had a great combine performance.
If all of the twelve players named have the opportunity to either get drafted or sign an un-drafted contract it will be great for not only the players, and the families involved but the entire country here in Canada. Over the recent years we have seen a large growth in Canadian talent in the NFL, NCAA and even the Canadian leagues of U-Sports and the CFL. A large contribution of that growth is the examples set before the athletes we see in the NFL today. This year we have Chuba Hubbard, Benjamin St Juste and Joshua Palmer who really headline the Canadian group in the 2021 draft class but they wouldn't be where they are today without the great players before them like Hamilton receiver Austin Collie who had 16 receiving touchdowns with the Colts, Tim Biakabutuka, a Montreal raised first round NFL Draft pick and Daniel Federkeil who won both a Grey Cup and a Super Bowl. It is clear that players from the past have helped out in the growth we see now, and with the continuous improvement in coaching and player development in Canada Chuba Hubbard, Benjamin St Juste, and Joshua Palmer will not be the last Canadians to headline an NFL Draft.
Read more on the 2021 NFL Draft class in the articles featured below by JZ Media